July Shop Hop
July 4 to 31, 2013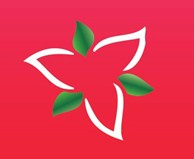 Explore Ontario this July by visiting 10 fantastic quilt shops from Alliston to Mount Bridges.
Shania Sunga, designer for Contemporary Sewing Materials and Cantik Batiks (Canadian companies) has created a quilt pattern 'Silhouette' and fabric line that is exclusive to these shops for this event.
At each store you have the opportunity to purchase a block and pattern from this quilt. You will also get your passport stamped which, when handed in at the last stop gives you a chance to win one of 30 prizes.
Shania will be visiting The Quilt Place Tues. July 16 from 1 – 3, at which time she will present a trunk show.
Come and meet Shania, ask questions and enjoy her creativity in fabric and pattern designs.
Looking forward to seeing you this July!